Some of you might have heard of it already, the Clan Royalty Championship Series where top clans from all over the world compete against each other. It is the first Clan vs Clan international tournament held so far. This tournament is created by Nova eSports as a way to "give  back" to the Clash Royale community after admitting of win trading the past few seasons. This is a great way to redeem themselves after what they did.
This would be the format of the competition. Rules and regulations can be found on their official website at https://clanroyaltycs.com/. Aura Gaming has sent their "PRO TEAM" to participate and are grouped in the
CRCS Stage 1: Asian Pacific Division Qualifier (9PM HKT)
with a few other strong teams. As the schedules has not been released yet, we are group among a great deal of strong Asian teams. The tournament would be streamed live at Nova TV's twitch channel (https://www.twitch.tv/novaesports_tv) and it would start on the 1st of January 2017. As you can see from above, the time would be at 9pm sharp. We will be releasing more information on our facebook page so be sure to check there out as well!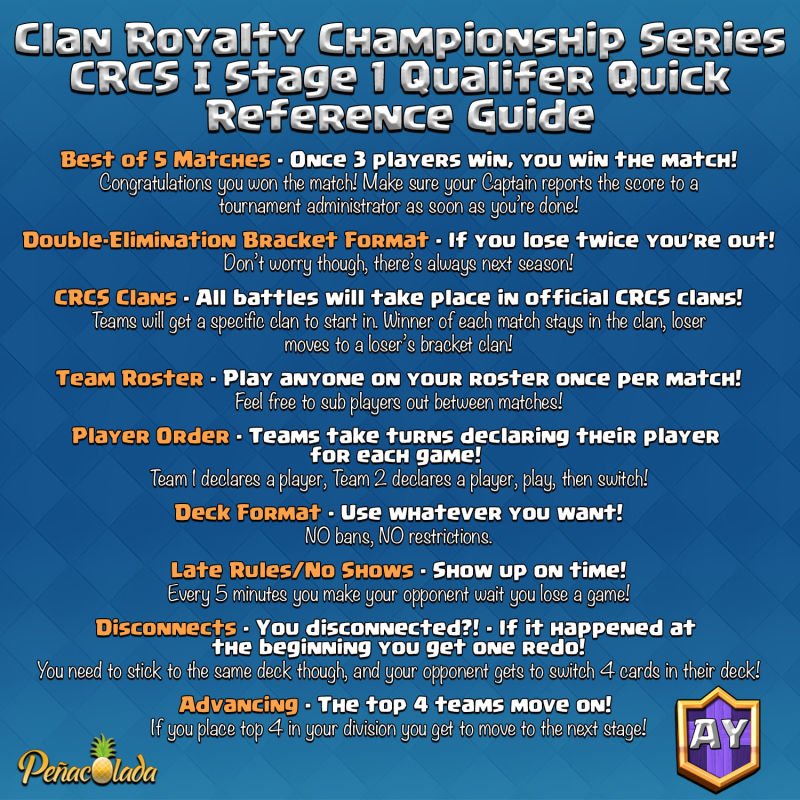 GOOD LUCK TO THE PRO TEAM! DO US PROUD!
These are the players that would be representing Aura Gaming in the CRCS. All the best guys!
獨手狼 (Team Captain)
bigbully
STK@Trudahamzik
Ri Shen Tan
Xeno
Sora
Nuevolicious